Skip to Content
Window Replacement: Is Now the Right Time?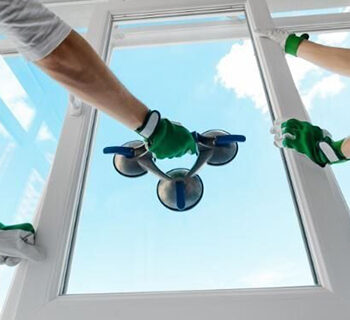 Things to Consider When Planning Your Next Round of Improvements.
Are you looking to make some much-needed updates to your home or business? Replacing your windows is one of the many ways to give your home the facelift it deserves. However, there are several factors to consider when planning window replacements, one being the best time of year to do so.
Early fall just happens to be a great time to have replacement windows installed. Replacing windows during this time when the weather is still warm, but not too warm, has a couple of benefits. For one, window sealant cures better in warmer weather than it does in colder weather. This is because the cold air will contract the caulk while the warmer air expands it. This process happens daily, causing potential cracks and breaks in your new windows. This can then cause a whole other set of issues, like unwanted leaks when it rains, mold build-up breaks in the glass itself, or even structural damage. Surely you don't want to turn around and replace your replacement because the sealant didn't adhere as well as it should.
Secondly, replacing windows during this time will increase your home or business' energy efficiency in the coming colder months. Experts predict that energy costs are expected to be up 10.5% from last winter. But don't worry! At Baker Glass, we offer insulated glass replacements, where there is a space between the two panes of glass with the edges sealed off. This prevents heat loss in your home and will help with your energy savings.
But what happens if your window is broken or cracked in the middle of winter? Don't fret! We have some tips to help make that winter replacement more bearable. To start, you should try and plan your appointment on one of the warmer days of the season, and have your contractor work on one window at a time. It's also good practice to close off the doors in the room the replacement is being done, to help keep that cold air from infiltrating the rest of your house. To further keep out those chilly drafts, you can always ask your contractor to place plastic around the opening. These small steps are simple, easy ways to help keep your house from feeling like the inside of your freezer during your winter replacement.
If you are looking for a high-quality window frame & glass replacement or window repair at a reasonable cost, call Baker Glass today! We guarantee customer satisfaction as well as professional service with all window replacements and window repairs.
Contact us today for your FREE estimate 904-413-9764 and ask about our insulated glass replacement services!
Contact Baker Glass Today for Quality, Reliable, Glass Services in Northeast Florida