Skip to Content
We Provide Wall Mirrors in Jacksonville, FL
Discover Our Decorative Wall Mirrors in Jacksonville, FL
Nothing makes a home look bigger, brighter, and airier than decorative wall mirrors. Mirror wall installation can be tricky, especially if you don't have the right tools or experience. But in the end, you'll be glad that you chose to do it, as it will make even a small, dark room look so much more inviting and comfortable. Here at Baker Glass, our team of experts has years of experience in hanging, repairing, and replacing wall mirrors in Jacksonville, FL.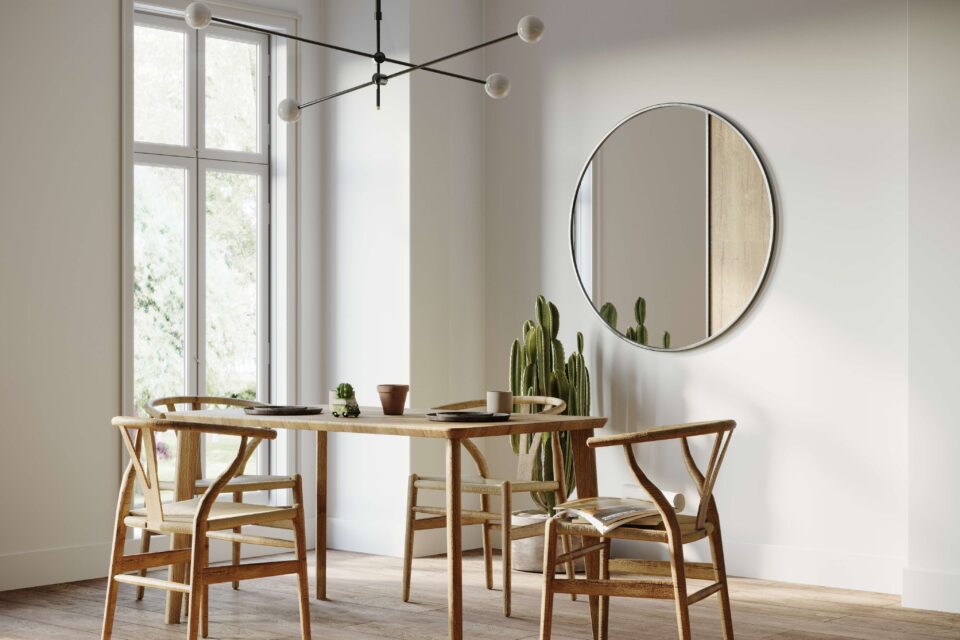 Learn About Our Custom Mirror Wall Installation
We specialize in custom wall mirror installation for homes and businesses. Our customers choose wall mirrors for many different reasons, including the improvement of aesthetics and functionality. For instance, installing bathroom wall mirrors in your home, office, or gym can provide benefits beyond just taking in your reflection. Bathroom wall mirrors can also make the bathroom brighter and more comfortable.
We've worked with customers with budgets of all sizes and have successfully found wall mirrors that work with their vision, goals, aesthetics, and needs. If you're on the fence about whether you should commit to the cost of mirror wall installation, we're happy to come to your home or business and do a walk-through. We can evaluate your space, take measurements, explore the decor, and determine if you would benefit from installing a decorative wall mirror. We love helping customers pick out the perfect wall mirrors to enhance the beauty, comfort, and functionality of their homes or business.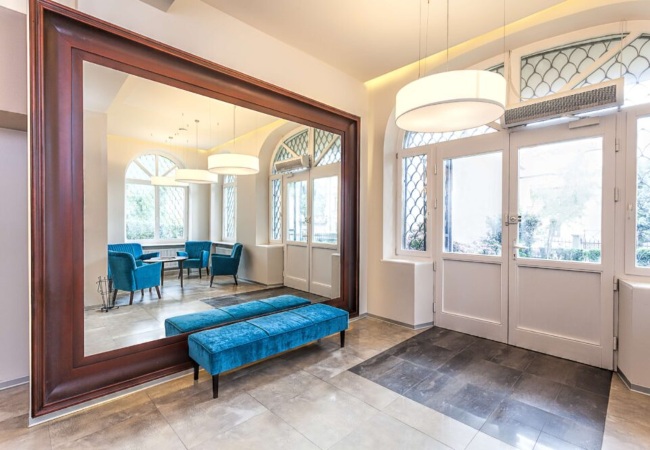 Explore Our Wall Mirror Options
Our selection of styles and types of wall mirrors is always growing and expanding based on customer needs. We are happy to cater to special requests or custom wall mirror installation – just ask our team if you don't see the wall mirror you need on this list:
Bar mirrors
Bathroom wall mirrors
Beveled mirrors
Closet door mirrors
Dance studio mirrors
Decorative wall mirrors
Dressing room mirrors
Exercise room mirrors
Fireplace mirrors
Gym mirrors
Hair salon mirrors
Home gym mirrors
Locker room mirrors
Public bathroom wall mirrors
Workout class mirror
Consider These Factors When Choosing a Bathroom Wall Mirror
Whether you're choosing a bathroom wall mirror installation for your home or business, there are a few important factors to consider. When you call us for wall mirror replacement or installation, we'll work closely with you every step of the way, so you know exactly what to expect. These are some factors we'll ask you to think about:
Size – The size of your bathroom wall mirror should be appropriate for its use, while not making the space seem smaller or more cramped. It should also serve its primary purpose, which is to allow people using the bathroom to see themselves. A small bathroom mirror over a sink is utilitarian, and a huge wall mirror is extravagant and bold.
Placement – Next, consider where you want the mirror to be. The most logical placement is centered over the sink. You might also consider floor-to-ceiling bathroom wall mirrors.
Style – The style of the mirror shouldn't affect its primary purpose. Don't choose a tiny, ornate mirror in a small, dark bathroom. It won't do anyone any good! Choose a style that reflects the ambiance of the room while also serving a utilitarian purpose.
Frame – Large bathroom wall mirrors should be frameless. Small bathroom mirrors can have a frame that reflects your personal aesthetic or the decor of the bathroom.
Know How to Pick Out a Great Decorative Wall Mirror
The right decorative wall mirror can absolutely transform your space. Whether it's in your home or business, it can make the space larger, brighter, airier, and more inviting. We can help you pick out the perfect decorative wall mirror for your goals, vision, needs, and budget. These are some of the things we'll ask you to consider before we schedule a decorative mirror wall installation:
Explore different shapes – The shape of your decorative wall mirror will make a huge difference in how it affects the ambiance in your home or business. A long, horizontal wall mirror will make a room seem wider, while a floor-to-ceiling mirror will make the space look bigger all around. A round or curved wall mirror can distract from a small, cramped space and make the room's ambiance softer and more inviting.
Find the perfect style – The wall mirror's style can also dramatically affect the overall ambiance of the room. An ornate style can complement your area rugs, wallpaper, and furniture perfectly. A simple, utilitarian design works best in any home decor, particularly mid-century modern, Scandinavian, and minimalist.
Measure the space carefully – The size of the wall mirror is one of the most important factors. A small mirror on a huge wall will look lost and out of place. A large wall mirror can become the focal point of the room and distract from other less desirable elements. Using more than one mirror on a wall can reflect light in different ways, enhancing other decorative elements like artwork, plants, and decor.
Find the perfect placement – You also need to carefully consider the placement of the mirror. It should be in a place where it can reflect light from other light sources or windows. It shouldn't be too high or low on the wall – in general, you want the center of the mirror to be at eye level for a person who is 5'8". You also shouldn't place a single, lone mirror in the corner or side of a wall.
Consider different colors – Finally, consider the color of the wall mirror. If the frame is ornate and decorative, it should be silver, gold, brass, pewter, or black. If you're going for a fun, unique, funky vibe, you can choose a decorative or ornate frame in a brighter color, like pink or yellow. Basic, minimalistic mirror frames should be natural or stained wood, black, or white. You can also choose a frameless wall mirror.
Care for Your Wall Mirrors Correctly
You can extend the lifespan of your wall mirrors and make sure they stay beautiful and clear with proper care and maintenance. Here's our guide to caring for your wall mirrors correctly:
Use a soft, lint-free cloth.
Wipe in a tight S-pattern from top to bottom.
Either use a mirror-specific store-bought glass cleaner or a mixture of distilled white vinegar and water.
Don't spray the mirror directly. Instead, spray the glass cleaner on the cloth.
If your mirror hasn't been cleaned in a long time and/or is very dusty, wipe the dust off with a microfiber cloth before you begin cleaning.
After cleaning, use a separate clean, dry microfiber cloth to make sure the mirror's surface is totally dry.
Contact Us for Wall Mirror Replacement in Jacksonville, FL
Are you interested in learning more about the benefits of mirror wall installation in Jacksonville, FL? Contact us today at Baker Glass. We specialize in decorative wall mirrors, bathroom wall mirrors, mirrored closet doors, and more. We can schedule an initial consultation to discuss your plans, and then help you find the perfect wall mirror for your needs. We also offer wall mirror replacement if your wall mirror is damaged. Contact us today to get your window glass fixed by our professional team, or to request an estimate.
Contact Baker Glass Today for Quality, Reliable, Glass Services in Northeast Florida