Skip to Content
Insulated Glass Service in Northeast Florida
The Best Insulated Glass Replacement Service in Northeast Florida!
Insulated glass replacement is the answer to your problems if you are experiencing higher-than-normal energy bills and are unable to stabilize the temperature inside your home. If your windows are foggy no matter how many times you clean them, call the experts at Baker Glass for your insulated glass install in Northeast Florida!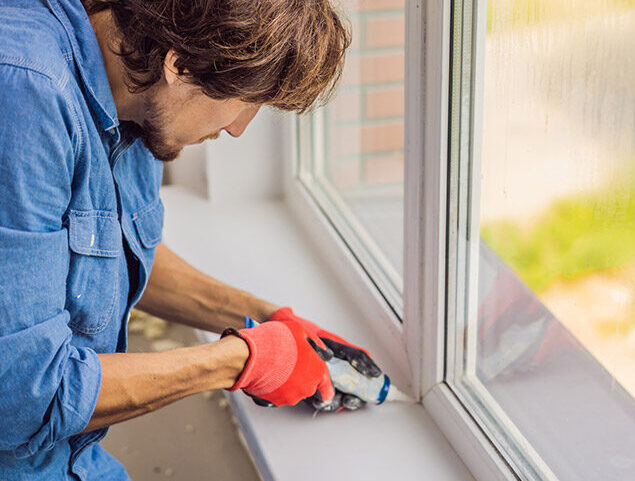 Call Our Professionals for Insulated Glass Replacement 904-388-9126!
If you have "cloudy" or "foggy" glass, moisture has settled between the window panes of insulated glass which causes you not to have a clear view of your surroundings. Insulated glass has a space between two window panes of glass with the edges sealed. The insulated glass reduces the rate of cold and hot temperatures and helps with energy savings. If the window glass seal fails, this causes the space between the two window panes to cloud up and will cause your energy bills to increase. Baker Glass has insulated glass replacement specialists who offer premier window glass replacement services to home and business customers in Northeast Florida, and surrounding areas.
Call today for a FREE estimate on your insulated glass replacement!
Get a FREE Estimate on Your Insulated Glass Install!
With over 35 years of experience in insulated glass installation at Baker Glass, we are focused on delivering incomparable customer service and the highest quality glass products for homes and businesses alike in Northeast Florida, and the surrounding areas.
With heat hitting your window in the afternoon, the air between the window panes heats up, which causes air to expand and leak through the damaged seal. At night, your window cools and will contract due to the humidity. This is a daily cycle with contraction and expansion; this will certainly stress the window seals with air and condensation which will lead to possible water damage to your window frame and stress the glass to result in window cracking. At Baker Glass, we can resolve your "foggy window" problems for both your residential glass and commercial glass with our insulated glass replacement.
Call us today for a FREE estimate on all your insulated glass install needs and ask about our custom glass shower enclosures!
Contact Baker Glass Today for Quality, Reliable, Glass Services in Northeast Florida