Skip to Content
How Windshield Replacement Can Save Lives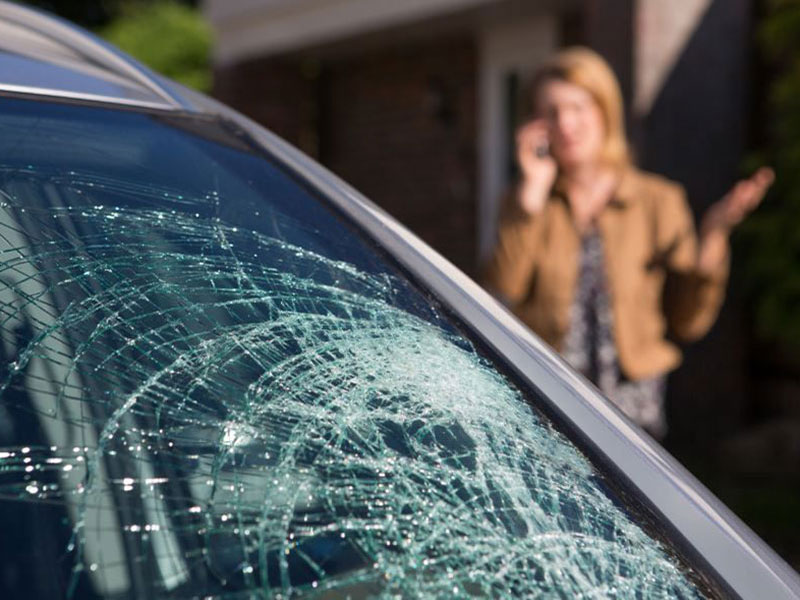 Baker Comes to You for Mobile Windshield Replacement
If you spend a lot of time on North Florida's busy highways and interstates, you will probably need windshield replacement at some point. Even small cracks can turn into a big problem because it obstructs your view of the road. Rocks and other debris easily can get thrown up by other vehicles into your windshield. Some damage can be repaired, but most of the time, you will need auto glass replacement. The good news is that windshield replacement is usually covered by most insurance policies.
Call Baker! We Come To You!
Taking your car to the shop for any repairs is a huge inconvenience. You have to drive to the shop and arrange other transportation while you leave your vehicle. In today's busy world, nobody has time for that. Baker Glass in Jacksonville FL believes inconvenience, which is why we come to you! Baker Glass is truly a mobile glass service.
We proudly serve the following Florida areas: Jacksonville, Mandarin, Orange Park, Lakeside, Middleburg, Fleming Island, Jacksonville Beaches, Ponte Vedra, Nocatee, Atlantic Beach, Mayport, Yulee, Fernandina Beach, Amelia Island, Callahan, St. Augustine, and Baker County. When you call us for windshield replacement, there is probably already an auto glass technician in your area.
A Baker Glass expert will come to your vehicle while you are at work or out shopping and replace or repair your windshield. It's that easy and convenient. Call 904-413-9764 or 904-800-9656 today and let us come to you!
Windshield Replacement Made Easy
Being able to see clearly while driving is important to every driver, and because you spend most of your time looking through the windshield, it is a vital part of any automobile. If your windshield gets cracked beyond repair, it is necessary to get it replaced for safety – and because driving with a cracked windshield is illegal. If you need brake work or engine repair, you will leave your vehicle at a shop. Baker Glass has a fleet of eight vans that come to you, whenever and wherever you need us. We will handle all your auto glass installation needs and file insurance paperwork. Call Baker Glass today at 904-413-9764 or 904-800-9656 for windshield replacement, and we will come to you!
While You're at It, Get Window Tinting
Perhaps you need windshield replacement and have been thinking about window tinting? Get both jobs done with Baker Glass! We use only the highest quality materials and the latest techniques to tint your windows. Get the most out of your tinted windows with professional tinting done by the experienced technicians at Baker Glass in Jacksonville FL. Call 904-388-9126 today to find out more about tinting your vehicle's windows.
Call Baker Glass Inc. in Jacksonville FL for all of your residential, commercial, and auto glass needs!
Contact Baker Glass Today for Quality, Reliable, Glass Services in Northeast Florida