Skip to Content
Have You Experienced Glares While Driving?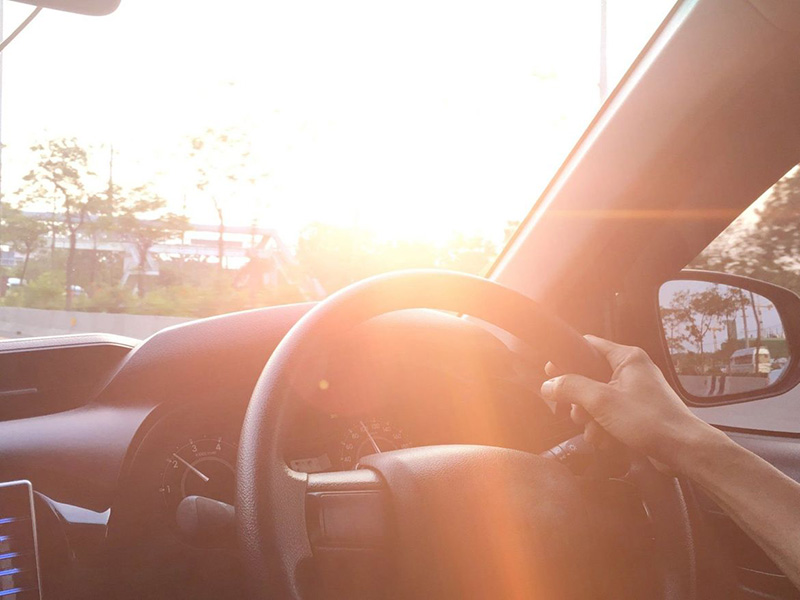 Have you ever been blinded by the sun when it hits your windshield just right, even for a second? You may think it's nothing serious and go about your commute, but this glare in your windshield is an indicator that your windshield could be pitted.
So What Is Window Pitting?
Windshield pitting is a natural form of wear and tear on your windshield, caused by dust, sand, and other forms of debris. When this debris hits your windshield at high speeds, it imbeds itself onto your windshield and causes a pit. You make me think that a few pieces of sand hitting your windshield isn't anything to stress over, but in reality, that debris builds up over time and can obstruct your view entirely!
If your windshield is pitted, it will form small craters onto your windshield. When the light hits these craters it reflects in different directions as it hits each surface in the pit. This is what causes that terrifying glare when you're driving. Even a glare on your passenger's side, which you may think is fine, can hinder your view if the sun, street lights, or headlights catch the angle of the pit just right.
Not only does a pitted windshield interfere with your view, but it also makes your windshield more vulnerable. The craters in your windshield will deteriorate the strength of the glass over time, making it more likely to shatter in the event of an accident. Furthermore, pitting can damage your windshield wipers, causing them to lose their shape or even break them entirely.
If you have experienced any type of glare while driving, you should have your windshield inspected for pits. Unfortunately, there is no way to repair the pits once they have formed, the best option is to have the windshield replaced.
At Baker Glass, Inc. we have a mobile service, as well as a shop service to better serve you! We work with all insurance companies and offer a one-year warranty on all of our windshields. If you let our mobile service replace your windshield, you will receive two FREE steak dinners at Cross Creek Steakhouse in Jacksonville, FL!
Contact Baker Glass Today for Quality, Reliable, Glass Services in Northeast Florida